Following up on the blog I did last week on Seattle's best elementary schools, this week's post features Seattle's best middle schools and homes for sale served by them. There are 13 elementary schools that greatschools.org give a "10" rating. The site, however, only gives 1 Seattle middle school (Eckstein Middle School) a perfect 10. 7 Seattle middle schools received ratings of 8 or better. They are Eckstein, Catherine Blaine (K-8), Whitman Middle School, Hamilton International Middle School, Salmon Bay (K-8), Tops (K-8), and Washington Middle School. Of course there are fewer middle schools than elementary schools and this probably explains why there are fewer highly rated schools in this category. However, I blame the children. Everyone knows what royal pains in the butt middle school-aged kids can be! It's probably rebellious but tech-saavy tweens getting on their schools' web site and posting nasty reviews. . .
At any rate,
the following homes for sale in Seattle are served by the highest-rated middle schools in Seattle
. Or search on the map below with all homes for sale served by Seattle's best middle schools. . . Enjoy!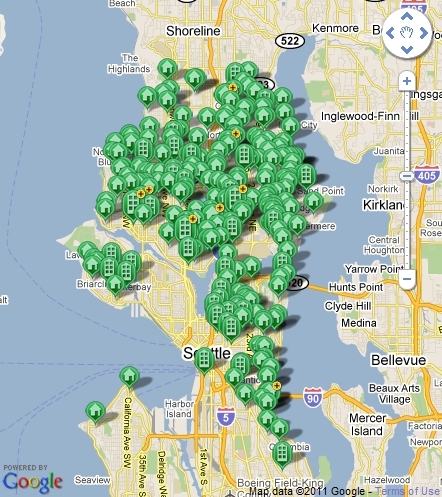 - Keller Williams Seattle Metro West